(Last Updated On: June 21, 2023)
Use my Tesla Referral Program link to purchase a Tesla product and get free credits you can redeem for awards like Supercharging miles, merchandise, and accessories.
Buying a Tesla? Use our referral link to receive free referral credits that can be used to get FREE Supercharging, Accessories, and software upgrades!
🚗 https://geni.us/tesla_referral
Tesla has revolutionized the automotive industry with its cutting-edge electric vehicles, and the Tesla referral program is no exception. This innovative program allows Tesla owners to share their passion for electric driving while earning amazing rewards and incentives.
As a prospective buyer or a current Tesla owner, you may be curious about how the referral program can benefit you.
TESLA REFERRAL PROGRAM 2023: dennis55898
🚗 https://geni.us/tesla_referral

In this comprehensive guide, we'll provide an in-depth look at the Tesla referral program, including how it works, the rewards you can earn, and how to maximize your experience.
So, buckle up and get ready to uncover the secrets of the Tesla referral program that can lead to exclusive rewards, savings, and an enhanced sense of community among Tesla enthusiasts.
Benefits of the Tesla Referral Program
Tesla's referral program provides unique benefits for both referrers and those who use a referral code to purchase a Tesla vehicle. You will need to look at your Loot Box on the Tesla Mobile App to see the full benefits. Some of the key advantages include:
Referrer:
As the referrer you can earn Tesla Referral Credits by providing your referral code to a potential buyer. Here is the current credit you can earn.
Model S: 3,500 credits
Model 3: 2,000 credits
Model X: 3,500 credits
Model Y: 2,000 credits
As the Buyer you can earn Tesla Referral Credits by using someone's referral code when ordering your Tesla.
Model S: 2,500 credits
Model 3: 1,500 credits
Model X: 2,500 credits
Model Y: 1,500 credits
If you buy another Tesla or upgrade to a new model, you can earn Loyalty credits. This was not available in previous Referral Programs and is a great addition for Tesla owners looking to upgrade or buy another Tesla.
Model S: 6,000 credits
Model 3: 3,500 credits
Model X: 6,000 credits
Model Y: 3,500 credits
How to Participate in the Tesla Referral Program
To participate in the Tesla referral program, follow these simple steps:
Own a Tesla Vehicle: To be eligible for the referral program, you must first own a Tesla vehicle. Eligible models include the Model S, Model 3, Model X, Model Y, and Cybertruck.
Access Your Referral Code: Log in to your Tesla account and navigate to the "Loot Box" section. Here, you'll find your unique referral code.
Share Your Referral Code: Share your referral code with friends, family, and acquaintances who are considering purchasing a Tesla vehicle. They can enter the code when placing their order.
Track Your Referrals and Rewards: Keep an eye on your referral status and earned rewards by checking the "Loot Box" section in your Tesla account.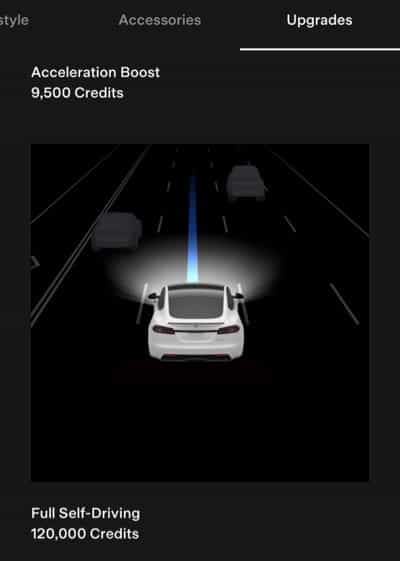 Understanding the Tesla Referral Program Rewards
Tesla's referral program offers a tiered reward system, with rewards increasing as you refer more people. Here are some examples of the rewards you can earn:
Supercharging Credits: You can redeem Supercharging miles when you have enough credits. Currently you can redeem 500 miles for 1,500 credits or 2,000 miles for 4,800 credits. My understanding is for the 1,500 credits you get 200kWh of energy which equals around 500 miles.
Exclusive Products: Referrers can unlock limited edition Tesla products, such as Powerwalls or Tesla Tequila, CCS charging adapter, and Tesla Wall charger depending on the number of successful referrals. You can look at your loot box and see what items are available. I'm sure this will change from time to time depending availability. Maybe in the future they will offer the Wireless Charger as an option.
Event Invitations: Gain access to exclusive Tesla events, like vehicle unveilings or test drive experiences.
Tesla Vehicle Giveaways: Currently Tesla is allowing to enter a draw for a Free CyberTruck using 500 credits for each entree. There is no limit on the number of entrees you can do.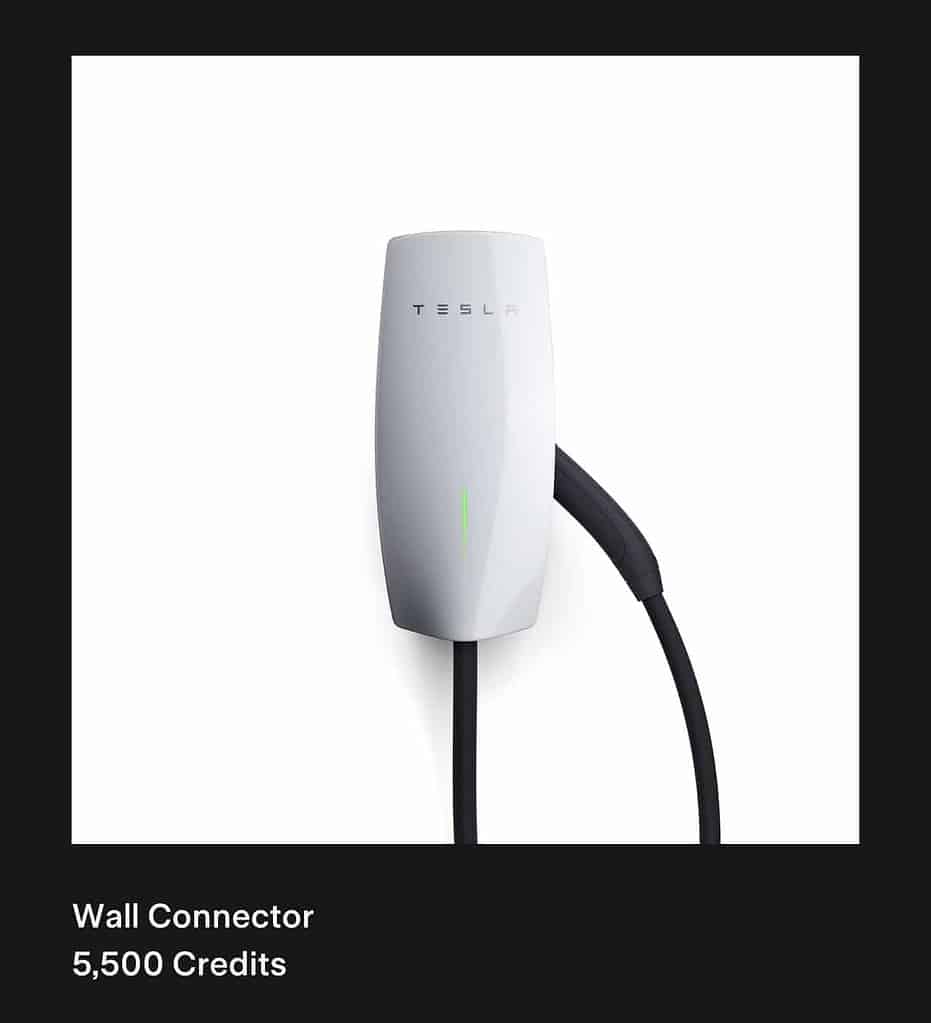 Maximizing Your Tesla Referral Program Experience
To get the most out of the Tesla referral program, consider the following tips:
Spread the Word: Share your referral code with as many people as possible. Use social media,
forums, and personal networks to increase your referral reach.
Educate Potential Buyers: Provide helpful information about Tesla vehicles and the benefits of electric driving to those considering a purchase. Answer questions and offer insights based on your personal experiences.
Monitor Your Progress: Keep track of your referral status and rewards through your Tesla account. Use this information to set goals and plan your referral strategy.
Stay Engaged with the Tesla Community: Participate in online forums, social media groups, and local Tesla clubs to stay informed about the latest news and updates. Engage with fellow Tesla enthusiasts to exchange referral tips and strategies.
Frequently Asked Questions
Can I use a referral code for a pre-owned Tesla?
No, referral codes are only valid for the purchase of new Tesla vehicles.
Are there any restrictions on sharing my referral code?
Tesla encourages owners to share their referral codes with friends and family. However, posting referral codes on public websites, forums, or social media platforms where you are not the primary content owner is prohibited.
How long does it take for referral rewards to be credited to my account?
Referral rewards are typically credited to both the referrer and the new Tesla owner's accounts within a few days of the new vehicle being delivered.
Final Thoughts
The Tesla referral program offers Tesla owners and prospective buyers a unique opportunity to benefit from exclusive rewards and savings. By understanding the program's structure, participating effectively, and staying engaged with the Tesla community, you can maximize your referral program experience and contribute to the growth of sustainable transportation.